Dear traveling friends, no need to look further : here is the kit you NEED !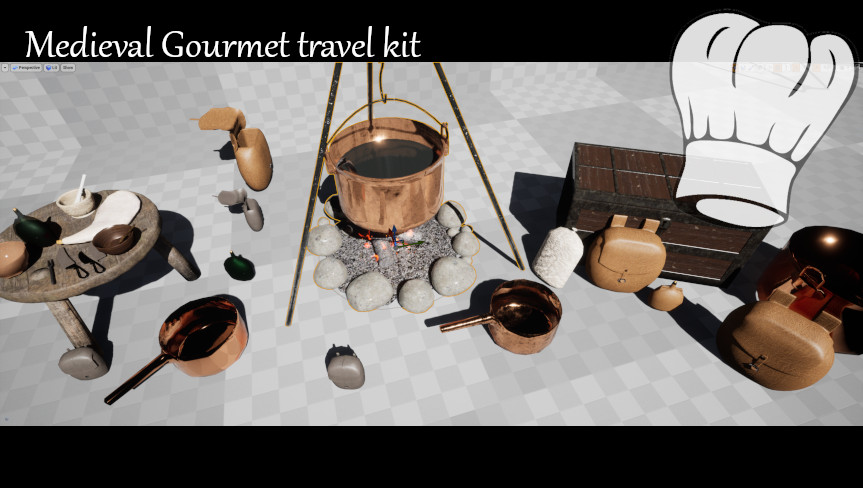 Asset pack includes :
Medieval knife (and it's sheath), fork, spoon, ladle, bowls, mortars and pestle, pot and it's support, pan, bags and trunk, waterskin (full and empty) and canteen, bottle with liquid inside (level adjusted in material instance)
Blueprints for fireplace and trunk opening
Animated bags (opening animation assets)
Fire made of a Niagara emitter system
Every asset's textures are available in 4k 2k 1k and 512 with corresponding material instances.
In order to play this video, some cookies need to be written by Youtube.
By accepting you will be accessing content from YouTube, a service provided by an external third party.
If you accept this notice, your choice will be saved and the page will refresh.
https://www.unrealengine.com/marketplace/slug/ad306d28a14740ce99bed207ca590919